Businesses
ours here, too!
Businesses
The is some overlap between the "Shopping" section and this "Office businesses" section.
In general, an "office businesses" is in a different class from a "retail shop" in that the latter sells goods and services over-the-counter. See the shopping section for the latter.
This section mainly gives visitors a general idea of the kinds of businesses which have established themselves in the Muang Thong Thani subdistrict.
Of course, we, the people who created this website, have our own "office business", not a retail shop.
This section is under construction. It will have a list of business categories. Actually, we might just merge the two sections into one. A lot of the businesses here wouldn't benefit from being listed here, such as the Thailand Environment Institute, the Thailand Roads Association, etc., etc., whereas some may benefit from being in the Shopping section, too.
Office support services
The post office
Home improvement
Health care, spas
... [etc.]
Mrs. Laundry under Lakeside Condo, Bond St. - dry cleaning and laundry (includes pickup and delivery)

GM Tour & Travel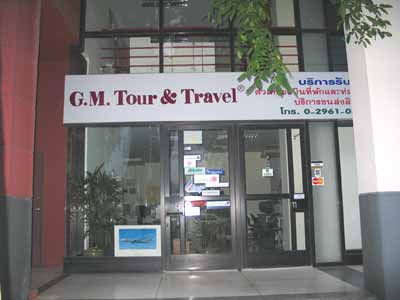 Learn to be an artist: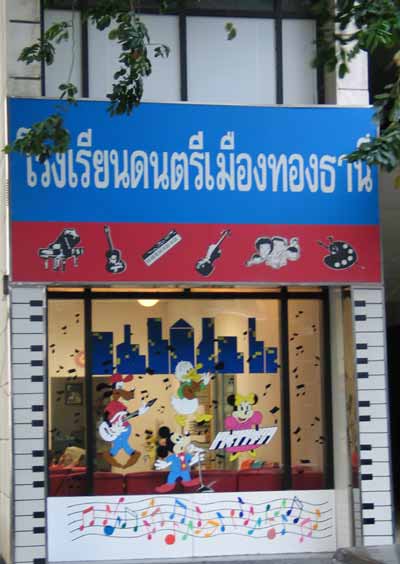 Thai-English Translation provides quality translations of professional and personal documents and emails, interpreters, marketing, secretarial services, and other language related work. Located on Bond St., MTT.
www.Thai-English-Translation.com or just www.ThaiEnglish.com

Thailand Export Quality is a website to assist manufacturers in marketing their goods for import-export, both around the world and inside Thailand, as well as finding quality exporters inside Thailand. Located in MTT (near airport).
www.Thailand-Export-Quality.com

Thailand Guru is a website to guide foreigners coming to Thailand to work and/or live, helping you to understand how things work here such as utilities, bills, infrastructure, housing regions, office setup, laws, clubs, schools, stores, advice, entertainment (and entertaining itself!), etc. Located in MTT.
www.ThailandGuru.com

Thailand Home Search is a service to help you find the best home location and environment for your particular preferences and price range. Condos, houses and apartments in Bangkok, Pattaya-Jomtien and other places... Headquartered in Muang Thong Thani.
www.ThailandHomeSearch.com

Thailand Company is a website guiding businesspeople about setting up a company in Thailand, and offering legal, accounting, office setup, personnel recruitment and computer consulting services.
www.ThailandCompany.com

Siam Ads is a catch-all for most everything else not included in any of our other websites or services. Looking to sell or buy something? Looking for a job or offering work? Just want to find friends with similar values and interests?
www.SiamAds.com