Popular Condo
The condos at Popular Condo rent between 2000 and 5000 baht, depending on furnishings, air conditioners and size. The sale price is typically in the 500,000 baht range, plus or minus.
The layout and size varies, but most rooms look more or less like the following 1 bedroom condo. There is a living room with room for a kitchette, and then a bedroom to the side. The bathroom is just inside the door.
Living room: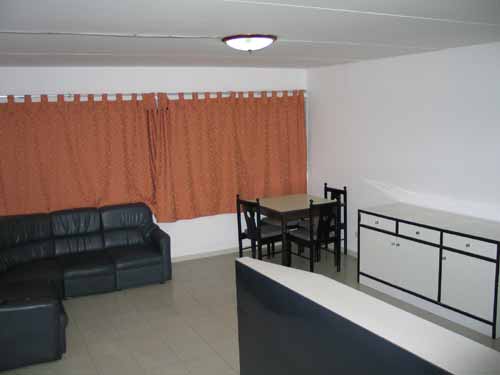 Looking back from the table in the corner of the above photo; note half of bedroom on the right: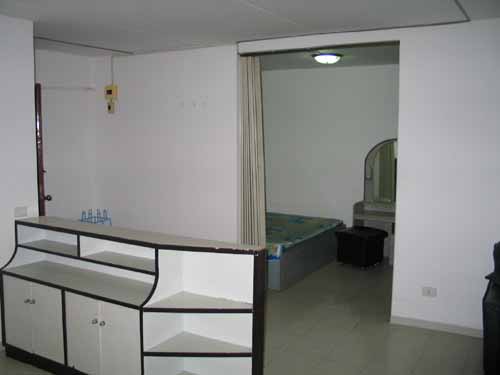 Looking into the bedroom from another angle: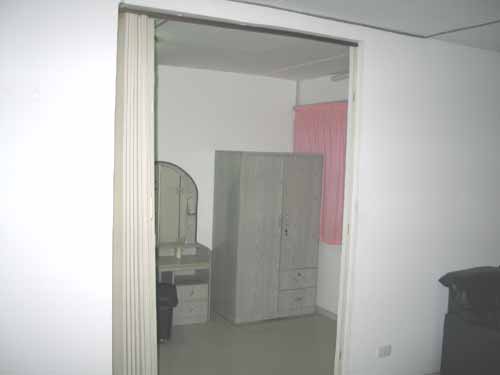 All condos have windows, but the view varies. Some are to the outside world, and others are to the inside atrium.
The atriums typically have a playground and/or terrace inside: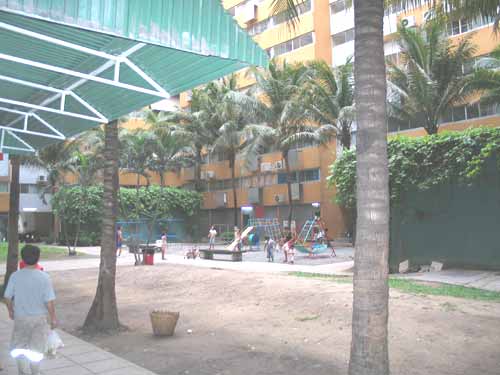 Around the inside bottom level of the atrium are things like a sizeable laundromat with coin-operated machines for tenants who don't do their laundry inside their own condos, and sometimes a few private workshops.
There is a security guard at every entrance, and you cannot just walk in and look around as an unknown person.